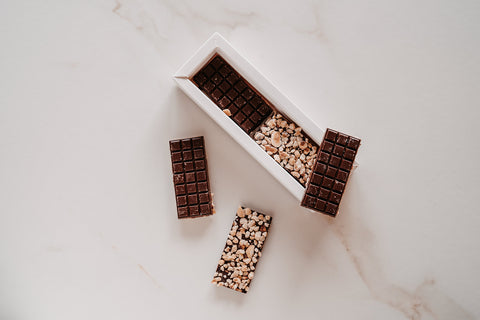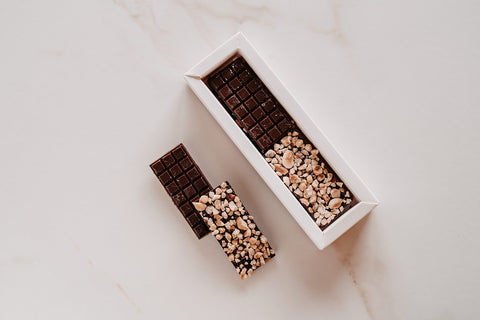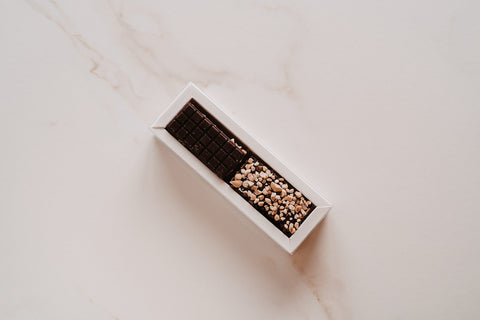 LeNocciolediGreta
Cosi Cosi Dark chocolate with hazelnuts
SO' SO six crunchy bars of dark chocolate enriched with a cascade of hazelnuts.
hazelnuts, cocoa butter, cocoa mass, sugar

Average nutritional values ​​per 100 g:

497 kcal

protein 8.6 g

fat 26.0 gr - saturated 9.4 gr

carbohydrates 56 g

sugars 18 g

salt 0.3 gr
May contain traces of milk, soy, nuts.
Conservation method: keep in a cool and dry place.