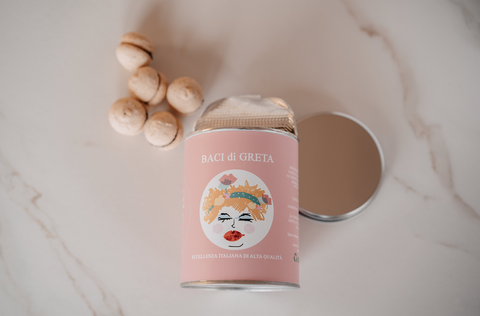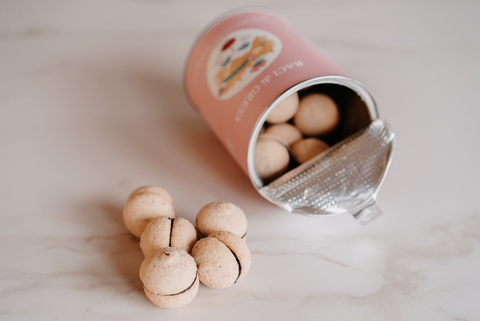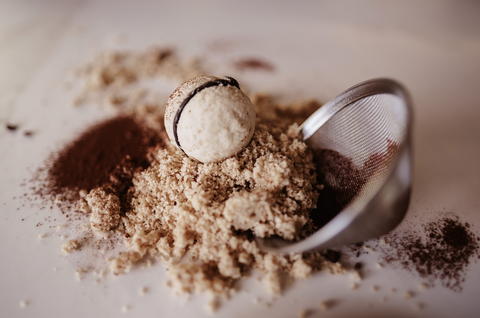 LeNocciolediGreta
Kisses from Greta
Hazelnut flour and chocolate in a handcrafted biscuit that gives a round and unmistakable taste. 155 g. All enclosed in a nice PLASTIC FREE CONTAINER.

Ingredients:
Tonda gentile trilobata hazelnut flour, 00 flour, sugar, butter, eggs, non-hydrogenated vegetable fatty oils, dark cocoa substitute.



Average nutritional values ​​per 100 g:
521 calories

protein 7.16 g

fat 29.1 g

carbohydrates 57.49 g
The following allergens may be found in this Product: Gluten, Milk and derivatives, Nuts and derivatives, Nuts and derivatives, Sesame seeds and derivatives.

Conservation method: keep in a cool and dry place.