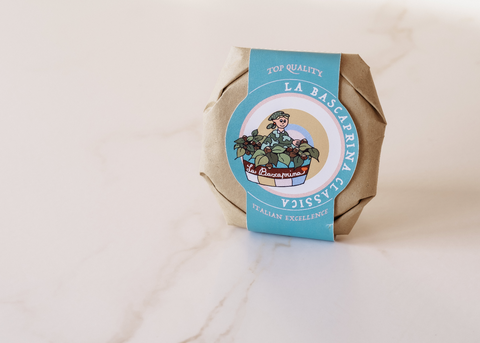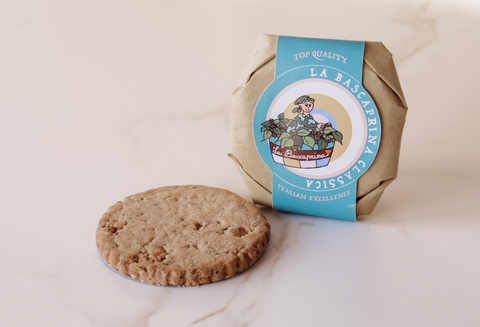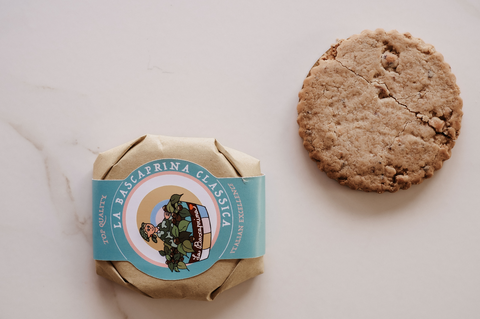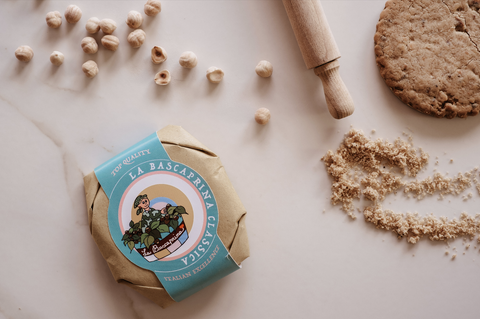 LeNocciolediGreta
Bascaprina
Hazelnut flour and hazelnuts enclosed in a handcrafted dough with a crunchy and delicious taste. 250 g. All enclosed in a nice recyclable packaging.
Ingredients:

Tonda gentile trilobata hazelnut flour, Hazelnuts, Type 00 flour, Sugar, Butter



Average nutritional values ​​per 100 g:
497 kcal

protein 8.6 g

fat 26.0 gr - saturated 9.4 gr

carbohydrates 56 g

sugars 18 g

salt 0.3 gr
The following allergens may be found in this Product: Gluten, Milk and derivatives, Nuts and derivatives, Nuts and derivatives, Sesame seeds and derivatives.

Conservation method: keep in a cool and dry place.