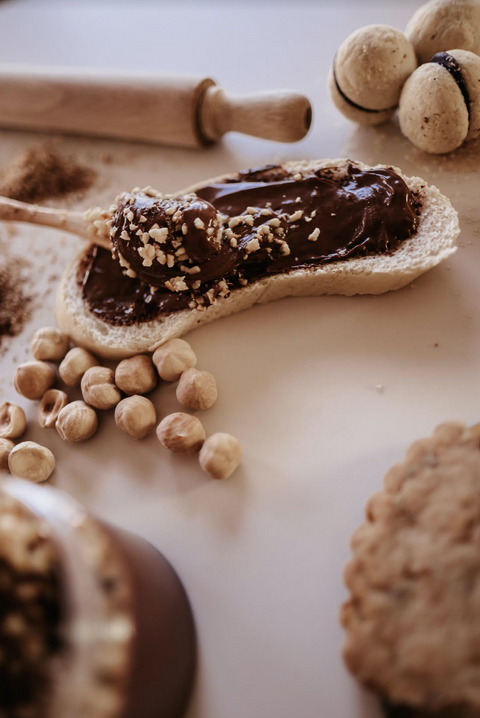 LeNocciolediGreta
Birthday party
Your child's birthday party organized in our hazelnut grove will be an unforgettable experience... immersed in an atmosphere of joy, amazement and happiness.
Children will be welcomed with our chocolate snack, each child will receive a basket containing two sandwiches with spreadable cream, a fruit juice and a shortcrust pastry biscuit covered in chocolate and chopped hazelnuts.
Surrounded by nature you can choose an activity from our experiences that will remain a beautiful memory.
The party will continue with the cutting of the cake provided by the birthday boy and with the opening of the presents.
Minimum participants 10 people 
Any intolerance or allergies must be communicated in advance 
Duration: 1 hour and 45 minutes
In case of bad weather the event will be postponed.