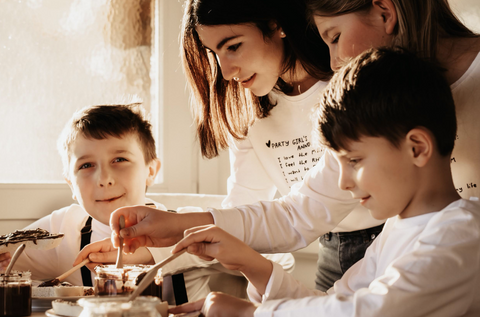 LeNocciolediGreta
Snack with friends
The snack is a light but tasty meal to be savored with friends in the shade of our hazelnut trees, a feeling of relaxation and freedom that only nature with its many facets can give us.
A healthy and balanced snack where hazelnut and chocolate are the protagonists of so much goodness, inside our chocolate snack you will find two sandwiches with spreadable cream , a fruit juice and a shortbread biscuit covered with chocolate and chopped hazelnuts .
Any intolerance or allergy must be communicated in advance as our chocolate snacks are not suitable for intolerant, allergic, vegan and vegetarian people.
Customize your event with our experience proposals
Minimum participants 10
Duration: 1 hour and 45 minutes
In case of bad weather the event will be postponed.